13 Best Mainstream Social Marketing Apps for Your Escort Business and Brand. (Video)
Introduction to using social Media apps for your escort Marketing and business.
The internet has turned the once vast world into a single digital village.
It is now possible to communicate to an unlimited audience using only your mobile phone, some imagination and the many applications available at the tips of your fingers.
You can read why Sin By Design thinks social media is key to growing your biz here.
There is a video at the end outlining why it is important to know how and where you can market as an escort on social media.
1.Twitter
Tip: Don't use more than 1 -3 hashtags. More hashtags is not suitable for twitter and will have the opposite impact for visibility and engagement.
Best Feature: You can almost free the nipple, and you can post links… yay!
Worst Feature: Show too much nudity, and you will fall victim to the dreaded shadow-ban… boo!
What is it?
Twitter is an online social networking and online news application. It allows its users to post images and comment on the posts of others. Twitter is a great app for business purposes, especially businesses with sultry intentions.
It is free; thus you do not have to incur any costs in promoting your brand through the application. It also offers a discreet relationship between the marketers and their clients.
The platform allows uploading of images and large amounts of information about a product or service. This is beneficial to all businesses that post their merchandise and descriptions of their wares to millions of Twitter subscribers globally.
It also helps marketers with common goals to network and share experiences. As such they gain experience and learn the most profitable trends to follow.
Twitter breaks news headlines and reports! It has been an app used to communicate unfolding events as they happen live in the past.
The Ridiculous Although Useful App
2. Quora
Tip: If you have another business, qualification or relatable skillset relatable to question topics, make sure to list them on your profile.
The more skills and certificates you have, the more people look at your answers and upvote you.
The same goes for the length of the answers you provide, the longer, the better. Even if you have absolutely no clue what you are talking about.
Best Feature: You cross paths with a massive amount of people in little to no time at all. Take this for example. I answered 11 short questions and crossed paths with 500 people within an hour, and 750 within 3 hours.
Worst Feature: You're going to cross paths with a lot of disagreeing people who think sex work is a joke and who like to throw the term "prostituted" around way too much.
These people tend to post ridiculous stigmatising comments in their ignorance, that make you want to hit them with a trolley pole. Proceed with caution, a Quora fight is not a fight you wish to be in.
What is it?
Where on Earth do I start trying to describe this app and website?
Quora is a social networking website and application that allows a multitude of people to ask stupid questions and in return, provide a smorgasbord stupid answers.
There is no such thing as common sense… and then there is Quora.
If you mixed Reddit, Wikipedia, Women's Day Horoscopes and Dolly OMG Confessions from 2012 - Quora would be the result.
By no means should you ever take any answer on this site as complete truth or gospel. Do what you need to do subtly, and back away slowly to not disrupt the dark things that lurk there.
3.Facebook
Tip: Be creative with your genre of employment, a little embellishment never hurt nobody.
Facebook is not adult industry-friendly whats so ever. This is a bummer and requires a little creativity on your part, which can make using it slightly more enjoyable.
Best Feature: Facebook can reach a broader audience as quickly as it is the most used application on the internet.
Worst Feature: Lack of privacy - make sure to switch your location services off, the app will suggest you befriend with others who have been in your general vicinity.
Switch off your work facebook when you are not working. You don't want to be suggested as a friend to your Nanna on Christmas Day - how awkward!
People video call you at all times of the day regardless of how many time you request them to "beat it."
What is it?
Facebook is a social media platform that gives users the capability to post images and videos on an unlimited scale.

Users can also comment and message each other directly on messenger which is a real pain in the ass if you accidentally accept the guy who gets off on flashing their unkempt manscape at unsuspecting friends all day long.

Surprisingly, escorts are not allowed, but eye tormentors and brain-frying flasher are. The logic? There is none.

Facebook leads the social media market worldwide, although this is something likely to change in the not so distant future as we all know now facebook's sell our information to other countries for monies.
Whoopsies!
The Only Goodtimes & Sunshine App
4. Instagram
Tip: Only post hashtags that are relevant to each post and make sure you use all 30 hashtags for more visibility. Don't Ost over 30, if you do your entire text and all the hashtag just disappear into thin air. Well played Instagram, well played.
Best Feature: Instagram stories allow you to reach a broader audience, even those who don't follow you. This can be handy as many clients won't follow you if they are lurking from afar on their personal accounts, many don't seem to realise though, we can all see the names of those accounts who watch our stories #busted!
Worst Feature: No "naughty" content! Instagram seems to believe that naked people do not exist in the last world, in this world or in the future of mankind... and they won't take kindly to any examples you have proving them otherwise. It is best to play by the rules at all times.


You also cannot add links to your posts and will require another third-party application to mask your adult service website link in your bio, as selling your services is illegal.
What is it?
Instagram is a social media app that allows users to post videos and photos. One can update their status multiple times on a daily basis and also comment on other posts.

It is excellent for business people who would like to promote their products through videos. Video stories provide better insights into your brand.

It is free to use and also offers direct messaging to clients for communication about prospective business deals.

However, I gently urge you not to discuss your business deals via ANY social media application as it is not actually private... no matter how secluded those late nights, backdoor DM's feel.
The Leading App
Sin By Design has awarded Pinterest our 2018 most effective social media app for escort businesses.
5.Pinterest
Tip: Claim your website in the app and have your audience pin their favourite pictures of you direct from your site. Why do all the hard work when they can do it for you?
Best Feature: Link content posts directly with your website and reap the rewards for months to come. This wonder app is laziest social media there is and requires the least engagement but over a long period of time, may gain you the most website traffic.
Worst Feature: It's actually not that easy to use via mobile if you have a lot of boards and subcategories, you may end up posting to the wrong boards.
Try to make your account as easy as possible to keep the app low-maintenance to sustain your lazy business repertoire.
What is it?
Pinterest links images and videos to specific user preferences on the web. It has a large number of subscribers worldwide and is excellent for businesses.

With Pinterest, you can create unique business profiles which will help viewers to understand your brand story more deeply.

Another advantage is that your posts remain visible for longer than all the other apps here in this list. A few months longer to be exact, years if your perfect your content. Perfect, if you're really terrible with continuous social engagement.

Pinterest requires minimal engagement which makes it easily manageable… thank god!

People also use this application almost like a visual search engine which is fantastic for your exposure if you target the correct keywords with your G rated snaps or "artistic" pictures.

This is a great app to use as an anchor or base that you, indirectly or directly, can redirect audience attention to a useful less nannied platforms such as your own website if you have one.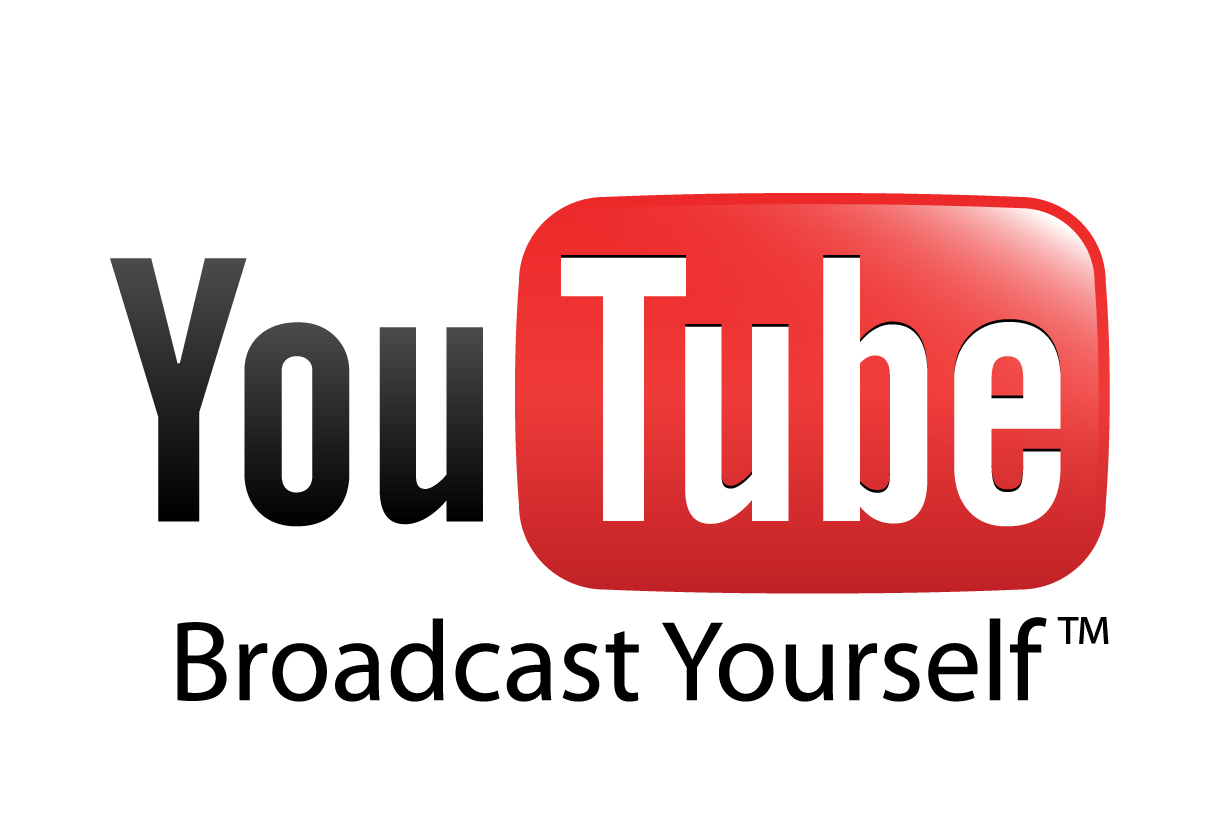 The Tough One to Crack App
6. Youtube
Tip: Do your research, using youtube to the best of its ability is a lot of work and you have a lot of other amazing channels to live up to regarding the quality that is expected by its users.
Best Feature: Like Pinterest, youtube can basically be referred to a search engine. When utilised correctly, it can increase your website SEO and brand visibility.
Worst Feature: Be mindful of your content that you post as you will be removed without warning if you are found to violate terms. Although this is true with all apps, losing your youtube channel is... well, it's heartbreaking.
What is it?
Youtube a video sharing service, and unlike it distant cousin red tube, youtube is not happy when its creators produce content they deem illegal or the "Volga".

This network is one of the more creative outlets in the social marketing sphere. Users are encouraged to watch, comment, share, like and upload their own content, for fun? It's so much work for fun.

This website and application can be used in IOS, Windows, PCs and tablets.

7. LinkedIn
Tip: Linkedin is fast becoming the media application to watch, literally. More and more if its users are communicating via video and reaping the rewards of exposure and "discovery".
Best Feature: Linkedin has a learning centre on virtually every business process and the topic under the sun, this is an untapped resource readily available to adult industry members. The possibilities really are endless kids.
Worst Feature: Its one gigantic clique separated into smaller gangs. People will stalk you and add you to their network, but they won't talk to you unless the clique leaders do first. What is this, high-school?
What is it?
LinkedIn is a website software to link business networking and online self-learning.

The majority of professionals have a LinkedIn account and its great for verifying clients who may contact you as most have their details attached to their profiles.

LinkedIn has a lot of fantastic business resources for those with a business-focused approach.
8.Snapchat
Tip: Add a third party to make people pay you to send them snaps.
Best Feature: It's high turnover content,meaning what you posted yesterday no longer exists. Yes, that drunken night in Hong Kong that some of you saw... no longer exists. It never happened..shhhh!
Worst Feature: It's high turnover content, meaning what you posted yesterday no longer exists. Yes, you have to come up with all new content all the time.
What is it?
Snapchat is a multimedia messaging and photo sharing application that is an instant gratification giver to all its subscribers who are enjoying "living" in the moment.

The purpose for creation is literally communicating vanity at high speeds . Like there actually is no other reason.

Don't get me wrong, I like snapchat, but there isn't actually another reason why it was created right? Unless you can tell me what am I missing?
The Location, Location App
9. FouRsquare
Tip: Post where you like to eat and encourage dinner date bookings… easy as pie nom nom!
Best Feature: Location, location, location! The place you tag is everything for your SEO and Foursquare has all the sites you can check into to get you on the hot google list.
Worst Feature: Time consuming to add all the information to make your selections engaging for new locations.
What is it?
Foursquare is a mobile application that works as a personalised search engine. It assembles an individual's search history and learns their interests.

It is then able to predict the user's searches or related searches in future. It suggests specific locations, purchases, or check in history.

Concerning business marketing, Foursquare shows clients your interests which improves their chances of bookings you because they have a lot of the same likes or locations... hopefully the first and not the later.
The Now You See It, Soon You Won't App
10. Google Plus
Tip: Get in now, in about 10 months we are all getting booted off the free version to pave the way for the Google future.
Best Feature: You can make all the categories you love easily accessible and it's free!
Worst Feature: It's not really a big deal anymore, like who even uses it all time? I mean it helps with your SEO, but it's not worth paying for.
What is it?
Google Plus is a social networking platform owned by Google. It allows users to create their business profiles and post pictures to interested groups.

It has messaging capabilities known as "hangouts" where one can communicate with all sorts.

It is a free service which makes it a good option for small businesses - for now.
The New Kid on the Block App
11.Muses (Iphone only)
Tip: Muses requires high engagement to be useful. If you are starting a blog, an online project or you want to be an influencer. Then this is how you do it and fast!
Best Feature: They don't really care you're a sex worker, in fact, you have more people asking you to collaborate with them because of your work.
Although, this app is linked to Instagram, so you may wish to familiarise yourself with the advertising guidelines, just to be safe.
Worst Feature: The interface still hasn't hit its mark yet and it's a little confusing to get the hang of on mobile.
What is it?
Muses is a relatively new app on the circuit, and I have been on it myself for a few months. In that time I have witnessed the subscribers explode.

It's a pretty straightforward concept, you list a project you have, a group you wish to create or a product you want to sell, and you advertise it.

Other members then apply to do these for you. If you accept, then you form a collaboration.

You can find almost anything on here, and lots of people want to work with you if you're saucy like a sex worker.

I definitely recommend checking this app out of your are wishing to grow your website and follower base.
12. WhatsApp
Tip: Don't put it on your ads unless you are touring overseas, you will get a lot of TW's to sort through.
Best Feature: It uses data for calls and text so you can connect to international clients with ease.


Worst Feature: Make sure you back that app up, save those contacts and check you actually have a copy save outside the app.
WhatsApp backups to WhatsApp servers, get yourself in hot water, and WhatsApp will remove your account, suspend your mobile number and take your data to their server graveyard.
What is it?
A freeware messaging and voice over IP application you can use to contact subscribers worldwide.
13. Tumblr
Tip: if you don't have your own website, Tumblr is a great alternative to look into for a temporary solution, such as a landing page.
It comes with social media inbuilt functionality, and you can easily link your own custom URL.
Once again SBD is not saying you shouldn't be truthful in all circumstances when it comes to disclosing all aspects of your business, although you may wish to read, in your own time the terms and conditions for this application before proceeding.
Best Feature: There are few limits of what you are allowed to share on the site. You can be naked! With sensitive media activated, of course, to protect the little ones from growing up to soon.
Worst Feature: You can be naked, but you can't be naked and a be sex worker at the same time.
What is it?
Tumblr is a microblogging, creative sharing and news updating platform. Considered one of the more liberal platforms to date, Tumblr like many of our favourite social applications, has fallen from it's"freedom of speech" grace.
Why does it all matter?
On April 11 2018, The American SESTA/FOSTA Bill was legalised.
Tumblr and many online user applications, had no choice but "ban" sex workers from openly using their platforms.
If you are unfamiliar with SESTA/FOSTA , I encourage you educate yourself on the topic at once.
Discover how this Government has intentionally endangered many workers by discounting them autonomy from the crime of human trafficking.

They censored and displaced a workforce in a huge industry without supplying any additional support infrastructure.

They have sacrificed the rights of many in favour of sensationalism and satire.

Although many choose to work, there is a large portion of our workforce who rely on sex work for survival. There are many who are struggling to cope financially without tools to advertise their business.
Check out this informative video on YouTube below:
Since SESTA/FOSTA has been in play the majority of social applications have made their stance on sex workers rather clear.
This section is a direct quote from Tumblr outlining that illegal prostitution and human trafficking (along with other examples) are a:
"behaviour that jeopardise our users, threatens our infrastructure, and damages our community."
Although Sin By Design recognises that trafficking is all of the above things. Sex workers should not be grouped in the same basket, for trafficking and sex work are not the same thing.
We are cast aside and reduced to the same guidelines of terrorism, glorified self-harm, hate speech, harm to minors, violence, gore, mutilation, fraud, abuse and my mortal enemy… spam.
Vivienne Black
QnA
Which is your prefered social marketing media app and why?
All questions and notes below are welcome.

Disclaimer: This blog does not substitute any legal advice. We urge all of our readers to come to their own conclusions at their own peril should they chose to proceed with marketing via an application online.